Quote(s)
Sherlock Holmes: "Are you familiar with the study of graphology?"
Professor Moriarty: "I've never given it any serious thought, no."
Sherlock Holmes: "The psychological analysis of handwriting. The upward strokes on the 'p', the 'j', the 'm', indicate a genius level intellect, while the flourishes in the lower zone denote a highly creative, yet meticulous nature, but if one observers the overall slant and the pressure of the writing, there's suggestion of acute narcissism, a complete lack of empathy, and a pronounced inclination toward-"
Professor Moriarty: "No."
Sherlock Holmes: "Moral insanity."
— Sherlock Holmes and Professor Moriarty, Sherlock Holmes: A Game of Shadows
"Woah. That was cool. Technically exothermic. But still cool."
— Dr. Monkey, after picking up a Golden Bloon Powerup for the first time
About me
Hi there visitor, I'm SW8573! I'm an administrator here, so if you want to ask me anything, leave a message on my wall. I'm currently a little inactive as I am busy with real life commitments; if you need help, try visiting the Bloons Wiki Forums.
| | |
| --- | --- |
| | This user's time zone is UTC+10. Their current time is 19:43. |
The first time I played a Bloons Tower Defense game was in early 2009; however, my actual addiction to the Bloons Tower Defense series began in mid-2011 with Bloons Tower Defense 4. I also enjoyed playing Bloons TD Battles, becoming somewhat proficient at Assault Mode. I was fortunate enough to finally earn the Unspoppable achievement, on the 20th of August, 2013.
"A picture is worth a thousand words..."
| | |
| --- | --- |
| | This user has been a member of Bloons Wiki for 9 years and 7 months. |
| | |
| --- | --- |
| | This user uses Google Chrome to browse Bloons Wiki and play Bloons games. |
This user participated in the

Monkey Race 1

event. They were a winner.
Favourite Tower

Tower? I'm a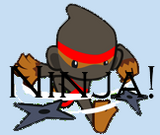 Highest Rounds Reached
Premiums
Most Used Bloons TD 5 Towers
Favourite Bloons TD 5 Upgrades
Bloons TD 5 Specialty Buildings
External Links
Community content is available under
CC-BY-SA
unless otherwise noted.