I am an editor of Bloons Wiki since July 31st 2015. I had initially joined the wiki as a result of the will to explore Bloons content in a similar way that I did with My Singing Monsters Wiki. I wanted to pursue content completion. This was the very place where I wanted to explore the maximum potentials of my Bloons knowledge.
My (Incomplete) Game History of Bloons
Edit
Before Bloons Wiki (pre-2015)
Edit
I have played Bloons franchise since ~2009, playing Bloons Player Pack 5 and the rest of the Bloons franchise including BTD4 later on. I was really keen on BTD4 back then, and I played during the time that Dartling Gun and Spike Factory were first introduced.
I also played the first few versions of BTD5 back in 2011. But I didn't really like BTD5, with most dislike for the Monkey Ace and Monkey Buccaneer changes to the camo detections and the fact that Monkey Ace now requires a landing base to place on land. I didn't quite like the XP system that affected all upgrades too.
Joining Bloons Wiki (2015-2016)
Edit
I resumed Bloons at 2015, after 2011 after initially not really enjoying BTD5. Bloons Monkey City was the first game since 2015 I played. To be precise, that was in mid-2015, perhaps June 2015, where my brother played Bloons Monkey City Mobile on his cheap tablet, to which I wanted to play too in secret. But then I decided it would be better off playing Bloons Monkey City on the computer. So I did, on the Flash version. July 2015 was the month where I started playing Bloons Monkey City again. Oh the vibes from BTD4 reintroduced into BTD5 generation games. I played quite often, though sometimes my parents would try to limit my intake on "stress"-inducing games, mostly due to Monkey vs Monkey mode requiring full-on focus on the game with no pauses.
In 2015 and 2016, I mostly played Bloons Monkey City, but had once gained land from a MOAB-infested area. Even a BFB-infested, and a ZOMG-infested area. I currently have two multiple accounts of Flash one and one single account in my iPad Mini 2, and currently have no plans to add more accounts of Bloons Monkey City.
In 2016, I started playing BTD5 Flash alongside BMC Flash, though I started playing BTD5 Flash on December 15th 2015. I got interested, wanted to make Daily Challenges. Awesome ideas I have. Initially ideas were pretty awkward, but soon my ideas for additional Daily Challenges become a lot more developed and accepted by the BTD5 community.
In July 30th 2016, I started playing BTDB Flash. I didn't quite play this as much as I did with Bloons Monkey City, but it's quite an amount to me.
Shift to BTDB Mobile (2017)
Edit
In much of 2017, I didn't play Bloons Monkey City Mobile at all, due to how few updates there were on that game. On the Flash version, however, I spent a significant amount of time there, grinding hugely on Boss Bloons that I can achieve at least Level 9+ within a week's available gaming timeslots, making the top highest rounds of Contested Territory, and grinding out Bloonstone-related and MKP-related events.
In May 7th 2017 or so, I started playing BTDB Mobile, probably after becoming interested yet again at my little brother playing BTDB Mobile like what happened with BMC Mobile. So I played. And boy was the game pretty fun, though it consumed a lot of time and often forced myself to require myself to fully play a match without disruption.
Resurgence in Bloons fun (2018-Present)
Edit
In 2018, here is where the interesting stuff happens. I started playing BTD5 Mobile in late-March 2018, because I kind of missed playing no games in WiFi-less areas, which My Singing Monsters and Dawn of Fire both require, and plus I needed to evaluate every other area of BTD5 at the time, since I wanted to expand my Bloons knowledge base even further. And I started playing BMC Mobile again in April 2018 on my iPhone SE, because I kind of missed playing BMC Mobile and I wanted to see how far I'd go for BMC Mobile as possible. And late-2018 was even better when BTD6 and BATTD were about to be released later on.
In late-2018, I became very jealous of my friends when they got BTD6 on the very day of release. I didn't have any money credit at the time, so I had to wait until July 18th to purchase BTD6. Very fun game though. I also played BATTD, downloaded it since July 14th 2018 but didn't really play much of it though until August 2018, though I really should've spent much more time on that game in preparation for the official release, since everyone not in the soft-release countries wants to view a newly released game too, which I failed to realise at the time. From then on, I played BMC Mobile and BTD5 Mobile a lot less often.
Later on, I played a lot of Bloons Adventure Time TD in September 2018, even more than I played on My Singing Monsters. October 2018 too, especially that super cool Hall-Ooo-Ween event. And December/January too with Holly Jolly Secrets. But after somewhere in January 2019, I kind of stopped playing.
On December 2018, I was rushing to play BTDB Steam, after it was reported that Steam would no longer work on OS X Mavericks after January 1st 2019. So I played a lot and quickly got screenshots of them. Then I installed BTDB Steam on my Windows computer. I finally found a lot more good quality images there. But I never seemed to play BTDB Mobile/Steam anymore after mid-January, due to the grinding and time-restriction problems, especially with the Powers updates.
On late-January to mid-February 2019, I was playing BMC Mobile on my iPad Mini 2 again instead of my iPhone SE, but then again that was short-lived. I only got several screenshots, and I never found the game as interesting anymore compared to in 2015.
From February 2019, I continuously logged into BATTD and BTD5 Mobile for the extra Daily Login Bonuses / Treasure Chest bonuses. Right now, BATTD had been on a long streak since around August 2018, while BTD5 Mobile since March 2018 when I first played the game. And I played BTD6 at least once per day with a high streak since I first played the game.
On March 2019, I attempted to play the BTD5 Flash generation games again, but seemed to fail due to the seemingly "unfixable" account disconnection problem. I did not bother to play them again, since I have little hopes for BTD5 Flash generation games to be updated further or gain further resurgance in popularity. Even moreso when I discovered that the BTD5 Easter 2019 is not included for BTD5 Flash.
On April 12th 2019, or at least a few days before then, I was playing Bloons Monkey City Mobile again. Easter events have been starting since a few days ago, as reported by David The Superior, collecting Easter Eggs just like what I did in 2016. Didn't seem as active there anymore, but at least got some more details on the game support status.
On 13th April 2019, I had attempted Dark Castle CHIMPS from 2:30pm until 3:30pm, when I finally became defeated at Round 98. I was using a unique set of defenses that was definitely not simply blindly looking at other people's strategies. I used the OP Obyn-Ninja-SunAvatar strategy, alongside some Monkey Commerces, a MOAB Glue, a Maim MOAB, a Ground Zero, a First Strike Sub, and a Radar Primary Training. But by Round 98, I had only ~$5000 of money left in the cash balance, which left me leading to an imminent defeat.
On June 12th 2019, ISAB uploaded a video that featured one of my challenges as the header challenge. Link. Several weeks ago, like June 4th or something (I saved the evidence on my social media iPhone SE that day), I donated 100 Bits to ISAB to request playing of the challenge UZDHKAV, to which he did, though I at the time was not here to witness him play that challenge on-stream.
I had a number of times during 2019 made even more custom challenges to send to ISAB, not all of which are successfully posted onto YouTube. But at least ISAB did have some fun playing some of my challenges.
I had been playing a lot less of Bloons Adventure Time TD now that I have gotten bored of the everso diminishing fanbase of Bloons Adventure Time TD, as well as the fact that I have gotten more into the game Team Fortress 2 by Valve starting from late-October 2019. But similarly to Bloons TD Battles and Bloons TD Battles Mobile, I don't play the game very often due to the nature of live online interactivity, even though I do enjoy playing the game. It appears as though Bloons Adventure Time TD is a dying game now. I also don't seem to play BTD5 Mobile, BTDB Mobile, or BMC Mobile anymore either, for similar reasons. After all, the epitome of top-notch fan attention for Bloons TD franchise right now is definitely BTD6.
On December 20th 2019, I began playing a lot more BTD6 because of the new Christmas event. And now I got Streambed CHIMPS on 26th December 2019. Unfortunately, that is the first time I didn't record a full screenshot for it.
For the most of January to April 2020, it's just all about making the most of BTD6 for the wiki. Nothing special has been planned to complete a certain aspect of BTD6 by myself because most of the top players out there already achieved their own expertises. I did make a lot of new Challenge Codes too within this time period too. I also attempted Pat Fusty 2MPC on Cubism, but because of my average-player mind I couldn't quite execute it well enough.
On 11th April 2020, I saw a player named David the Superior upload a YouTube video about Bloons Monkey City Steam and a video about Glue Gunners in BTDB Mobile affecting MOAB-class. Outstanded by how long BMC Steam was not released, I was amazed that they still support the game now. What I was unsatisfied about is how BMC Steam won't work on my OS X Mavericks computer. Similarly, BATTD Steam will not work on my Macintosh in spite of stating that they support OS X 10.8 and over.
On 15th April 2020, I am proud of my newly received 2-0-5 Icicle Impale instamonkey. And also received my Race rewards on 12pm, around 8 hours before the end of the Easter Collection Event. And received a 0-4-0 IMF Loan from Ninja Kiwi because April 13th 2020's Co-Op Challenge didn't give me an Instamonkey when I beat Round 100, for some odd reason, even though the rounds started at the same as normal Co-Op.
On May 26th 2020 or so, I had moved my game progress to my iPhone 7, because my old gaming iPhone 6S broke on around May 9th 2020. But was around a few days towards the new Version 18.0 update! Wow.
May 30th 2020 is where I finally got the lower than 3 minutes achievement! Something that I will never have to force myself to do again. Thanks to 4-0-2 Subs and the original Brickell for helping me get there!
On 7th June 2020, my father came back with another fixed iPhone 7 and the fixed old social media iPhone SE! Too bad all the progress from the iPhone 6S was gone forever. Fortunately, he still backed up my iPhone SE gaming phone prior to its selling off, but photos there were all outdated since March 13th 2020. So I ended up factory-resetting both of them and used the new iPhone 7 for social media and the iPhone SE as the gaming phone. But I don't quite know how I would properly differentiate the two for gaming or social media purposes. Oh the troubles of disorder... At least the BTD5 Mobile progress isn't lost.
Or more so yes... The fixed iPhone SE doesn't have good screen tapping interaction, rendering game-playing as useless. And my new iPhone 7 had a dud microphone. So I made a compromise with my parents to purchase BTD6 Steam on the family's new gaming PC (bought on New Years Eve 2019 or somewhere close to end of 2019), while no longer having a gaming phone. Hopefully this new BTD6 Steam will work on that computer at least sufficiently such that I am able to at least play most of the features on it. It's only $14.99 or something NZD, so no big deal for them, compared to buying yet another smartphone and hassling all over those TradeMe shenanigans.
My new iPhone 7 often lags and has audio issues (specifically the left speaker is broken, and sometimes the sound lags too), and its battery is mediocre, but it is otherwise pretty fine. Hopefully I can achieve a new iPhone as soon as possible. I wish I could upload high quality uploads soon. Meanwhile, I have an iPhone SE social media phone that still works, but it does have sensitivity issues when the screen is wet. Unfortunately, the BTD5 Mobile account is so far gone forever... Oh well...
Within the third week of June 2020, starting with around the 20th June 2020 or so, I had been really into BTD6 recently, and lagging behind even more for My Singing Monsters and Dawn of Fire. Probably because Banks will eventually be nerfed, especially on Half Cash, due to how ridiculously good Banks are on Version 18.0 from that Bank Deposits MK and how its bank capacity is the same on Half Cash. Trying to grind Half Cashes from hard maps as a result. And then I got into the shenanigans of just soloing most Rounds 81+ rounds with a Flying Fortress, just because I really love associating with the ISAB Plane (a.k.a. Big Plane, or Flying Fortress in full name).
Also been very into updating User blog:Qwertyxp2000 the second/Balance change suggestions for Version 19.0 within the timespan of Version 18.0, and I do hope NK adds some of my favorite other people's suggestions or my own original suggestions into Version 19.0, because those are some ideas that I think will help balance out the game overall.
June 26th 2020 and I'm continuing working on my journey towards grinding American Independence Day Fireworks. Got a Monkey Wall Street as a Tier 5 on 30th June 2020 at 9:17am. And I spent the entire morning of 30th June 2020 from 11am till 12:30pm on working on good quality screenshots for Ambidextrous 'Rangs page. Phew! Should do some more reading books.
2nd July 2020, and I'm whizzing through a lot of BTD6 stuff. More Instas and more. Not much time for much else other than BTD6. More medals, more completions, for Banks will inevitably be nerfed in Version 19.0. Using more Instamonkeys to beat harder maps, such as 1-0-3 Sniper for HF Half Cash (25th June 2020), or 3-2-0 Sniper for Ouch ABR (July 2nd 2020). On the same day, in the morning, I switched to a much more reliable iPhone 7 with 32GB, the same amount of hard drive space as my older less reliable iPhone SE that broke but was fixed. My father uses that iPhone SE instead.
Interesting stuff
Edit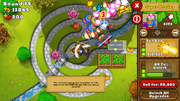 BTD5 Generation info
Edit
I actually have one Daily Challenge under my own name, while I have a good bunch of others under my very own account Qwertyxp2000.
I play Bloons Monkey City, Bloons Monkey City Mobile, Bloons TD Battles, Bloons TD Battles Mobile, and Bloons TD 5. I also played earlier versions of Bloons TD too.
I also edit many other wikis.
I started playing BMC Flash since about June 2015. This is when I started to reinterest myself in the BTD5 series.

Previously, I had lost interest on the BTD5 series several weeks after the initial release of BTD5, having disliked the Monkey Ace change with the new landing pad footprint.

I started playing BTD5 Mobile in 22nd March 2018, NZT.
I started playing BTDB Mobile in about early May 2017, possibly about 7th May 2017.
I started playing BMC Mobile since about July 2015. (insert exact date).
BTD6 Generation info
Edit
I started playing BTD6 since July 18th 2018.
I started playing BATTD since its early release date of July 14th 2018, though I started playing consistently since August 18th 2018.
Besides Finn, Max, Jake, and PB, I have unlocked the following characters in the following order: Ice King (on Normal), Captain Cassie (on Normal), Sai (on Normal), Warrior Bubblegum, Supermonkey, Commander Cassie, Sam (on Extreme), Flame Princess (on Extreme), Juggernaut Max, C4 Charlie (on Extreme). Still have Marceline to go.
Max is my favorite character in BATTD in all aspects.
Churchill is my favorite character in terms of appearance.
Spike Factories are still one of my towers in my buff watchlist, in particular Super Mines, Spiked Mines, Long Reach, Long Life Spikes, Deadly Spikes, MOAB-SHREDR, and Spiked Balls in that order. I enjoy the cute artworks but the upgrades still suck in the game.
Personal favorite tower is the Ninja Monkey, particularly due to poppage flexibility.
Personal favorite upgrade is the Monkey Town, due to its no micro efficient income production.
Random BTD stuffs
Edit
My in-app purchases on the Bloons TD franchise:

8th May 2017 - COBRA Unlock - $7.49 NZD
11th June 2017 - Club Access - $5.99 NZD
23rd March 2018 - BTD5 - $4.49 NZD
19th July 2018 - BTD6 - $7.49 NZD

If I were to put towers as chess pieces:

Pawn - Dart Monkey
Knight - Boomerang Thrower
Bishop - Ninja Monkey
Rook - Bomb Shooter
Queen - Anti-Bloon
King - Super Brittle

If I were to put tower classes into orchestral instrument classes:

Primary (Dart Monkey, Boomerang Thrower, Bomb Shooter, Tack Shooter, Glue Gunner, and Ice Monkey) - Strings (violins, violas, cellos, double basses)

This is because they are the basic class of the orchestra. Generally speaking, most orchestras will focus on improving this class of instruments, just like with Village Path 1 upgrades.
As for the specific towers that are assigned which ones:

Dart Monkeys are violins. By far the simplest but most versatile of towers. By far the most primary of all towers. While Dart Monkeys aren't very good against Grouped Bloons, and violins aren't so good at deep notes, other Primary towers excel better along this pathway.
For violas, possibly a cross between the Dart Monkey and the Boomerang Thrower.
Boomerang Throwers are cellos. Also versatile but along a different pathway. Distinct relative of the Dart Monkey or to the violin. Tends to lack a lot of high note potential until further skill. That's just like not seeing camos by itself until Glaive Lord.
Bomb Shooters are double basses. Deep as they are, tough a sound they are, it's just like the toughness against multiple Grouped Bloons. Doesn't really have camo detection, and generally cannot hit high notes.
For some reason, due to the lack of variety, I can't seem to incorporate Glue Gunners, Tack Shooters, nor Ice Monkeys into the mix.

Military (Sniper Monkey, Monkey Sub, Monkey Buccaneer, Monkey Ace, Heli Pilot) - Woodwinds (flutes, clarinets, oboes, bassoons, piccolos, etc.)

This is because they are generally behind the Strings section, akin to the Military being unlocked later than all Primary towers.
Again, they have a unique set of attacks that the Primary towers typically lack, or in the case of music, a unique set of timbres that Strings generally cannot do.

Magic (Ninja Monkey, Wizard Monkey, Druid, Alchemist, Super Monkey) - Brass (trumpet, french horn, trombone, tuba, etc.)

This is because they are generally behind the Woodwinds section, akin to the Magic being unlocked later than all Military towers.
Magic has a unique set of attacks that Military or Primary towers typically lack, or in the case of music, a unique set of timbres that neither Strings nor Woodwinds typically don't have.

Support (Spike Factory, Monkey Village, Banana Farm) - Percussion (timpani, glockenspiel, xylophone, triangle, cymbals, etc.)

This is because they are generally behind the Brass section, akin to the Support being unlocked later than all Magic towers.
Support has a set of supporting roles that other towers lack. And just like Percussion section with their entirely unique roles with their entirely unique timbres, the Support class can help improve the stability of the defense. In the case of orchestral music, that would be the musical harmony of the music.
Challenge Codes made by me
Edit
RZEDDMT - Super Sticky Substance
SZEEXEY - Pat's Pond Deflation with selected towers
CSEYFAU - "You can swear in challenge names", a micro challenge with Glue, Sniper, and Ice. Try beating without Icicle Impale and with up to +$200,000 remaining.
GZELLFW - For finding possible solo Tier 5 towers on CHIMPS that can solo without support.
VZPMYKD - "Round 69? It's a joke. Not here." Seems to be so far impossible without MK.
UZPTSMX - Cargo with Ice Monkeys. Showcases interaction with Road Spikes MK and Cargo.
VZPSMKB - Making the most OP Super Mines possible.
RZPRHDA - "Fighter Planes or MOAB Maulers?". Try beating the MOAB by utilizing MOAB Maulers instead of Fighter Planes, though the latter may be more efficient.
GZYCHHX - "My Singing Monsters", Medium CHIMPS Mode on Dark Castle with ~500% MOAB health, 50% MOAB speed, and ~200% Ceramic health with Pat, Wizards, Druids, Ice, and Alchemist.
TZLDWTY - "Super Smart Mines? Or Super Smart Mines?"
RZLDWCP - An interesting combo with two Spike Factory upgrades.
MZLLOCG / LZLOEOW / PZLORYR / UZOKWXK - Several interesting challenges involving attempting to take advantage of one special interaction from activating the Overclock ability against expensive towers.
HZOKWSA - Spike Factories plus one Village only on Apopalypse.
WZOWKYX - "My Singing Monsters: Dawn of Fire", a challenge on Infernal up to Round 40 with fire-related towers.
LZOTDRD - "Just Use Deep Freeze". I bet it will be easier to do this challenge if you try the Deep Freeze upgrade.
EZOXLAL - "The Gang's All Here" - Hard Apopalypse on Geared
TZOSYRY - "Negative 300 IQ" on Impoppable, Rounds 85-100 with most of the unfavorable crosspaths. Includes Jungle's Bounty, which actually benefits more from lower crosspath than upper crosspath.
VZOSYLM - "Negative 300 IQ" on CHIMPS, with Rounds 85-100 with the most unfavorable crosspaths
FZODHYP - "ISAB the Animal Crossing dog" - Half Cash Downstream with a few selected towers and no AP Darts
OZODLWB - "Steamed Hams", Rounds 41-80 with up to 9 towers and many restrictions on towers. Harder version may possibly be created soon.
ZMMXKPO - "Race Rewards are a Joke, esp 1st to 3rd", beat Rounds 35-80 ABR with four towers max, using Quincy, up to 1 Glue Gunner (limited to 4-2-5), up to 2 Snipers (limited to 2-5-2), up to 2 Heli Pilots (limited to 3-5-5), up to 1 Wizard (limited to 2-1-5), up to 6 Spike Factories (no limits to upgrades), up to 1 Village (no limits to upgrades), and 1 Engineer (limited to 5-3-2). Theme is "bad" Race Event towers.
My Tower XPs
Edit
Quantities are valid as of 15th March 2020, 7:30pm NZT:
Dart Monkey - 5,253,759
Boomerang Monkey - 2,291,384
Bomb Shooter - 2,282,603
Tack Shooter - 2,769,540
Ice Monkey - 1,952,424
Glue Gunner - 2,043,808
Sniper Monkey - 5,720,298
Monkey Sub - 7,483,630
Monkey Buccaneer - 5,579,498
Monkey Ace - 4,703,285
Heli Pilot - 4,158,251
Mortar Monkey - 1,973,605
Wizard Monkey - 4,416,179
Super Monkey - 5,998,374
Ninja Monkey - 4,686,483
Alchemist - 8,531,215
Druid - 3,031,923
Banana Farm - 9,092,885
Spike Factory - 8,215,030
Monkey Village - 11,932,240
Engineer Monkey - 1,668,308
BTD6 Most Favorites and Least Favorites
Edit
I am a BIG advocate for the Spike Factory. It's a great concept, and I really like their input on how to structure its overall upgrade structure, although it sure is not necessarily the strongest tower in the game, besides two of its upgrades Perma-Spike and Spike Storm. I like how they Ninja Kiwi were greatly inspired regarding my suggestions for Spike Factory target priorities directly on Bloons Wiki, dedicated with the Smart Spikes (old Directed Spikes) upgrade. I also feel that the other Path 3 upgrade concepts besides Permaspike need quite a rebuild. For instance:
Long Reach could also add projectile speed to allow spike piles to miss less often when chasing bloons.
Long Life Spikes concept is very well-balanced, but it is a tad bit too expensive to be useful. It pairs well with Berserker Brew, don't get me wrong, but you'd rather spend the money to buff a 2-0-3 Triple Guns Sub instead for most cases. As such, I am hoping for a little price cut to the upgrade.
Deadly Spikes concept is rather underpowered for the Tier 4 status, as it's just +1 damage to all spikes for a high price of $3500. It cannot solo any Camo rounds beyond Round 50, and it does such less performance than Long Life Spikes with Berserker Brew, for a lot lesser cost. I hope Deadly Spikes adds +5 pierce to each spike too, to perhaps make a decent stepping stone towards the all-so powerful Permaspike upgrade.
Alchemist is a super versatile tower, no kidding.
Cheapest lead-popping. $550. Wow.
Greatest group-popping power for a base tower. Yes, 20 pierce and DoT at the start is awesomest.
Can allow other towers to damage Leads temporarily. Thanks Acidic Mixture Dip.
Can improve general stats for each tower it buffs, thanks to the Upper Path 1 upgrades.
Good emergency ABR Round 40 popping power via Perishing Potions.
High DPS support tower through explosive blimp concoctions from Unstable Concoction.
Can turn the worst early-game nightmares into dreams, thanks to Lead to Gold.
Cheaper alternative to Monkey Town, if on a map where there is a singular entrance and a lot of space. Rubber to Gold is as good as you think it may be, in spite of its relatively low price.
Great instakill but only when your cash is excessively high, because of shrink potions from Bloon Master Alchemist.
Although I enjoy Engineer, his upgrade concepts are a kind of a bit wonky in my personal opinion. He's built for early-game stuff, at least for up to Tier 3, but how the upgrades are structured is a little off to me, personally. His designs are pretty good though.
Bomb Shooter is overall pretty weak in terms of popping power. The only really useful upgrade is Recursive Clusters, due to the insane popping power and explosive coverage, and that's pretty much it. MOAB Maulers are decent, but they are pretty slow and do not attack quickly enough to destroy MOAB-class bloons with ease. Really Big Bombs is also extremely underpowered, and the point of the upgrade becomes redundant when you've got Recursive Clusters, which pretty much deals far greater pierce and far larger explosive radius than Really Big Bombs. Overall, you pretty much are required to have Striker Jones in order to make Bomb Shooters remotely useful.
Here is a list of most favorite upgrades and least favorite upgrades for each tower:
Track difficulty in BTD5
Edit
Top Easiest
Edit
TBA
Top Hardest
Edit
TBA
Bloons Monkey City tips
Edit
Qwertyxp2000 the second's strategy recommendations in BMC Edit
These are not chronologically ordered, but definately may seem useful in most types of terrains.
For Ninja Monkeys as a starting tower in the first few rounds, first upgrade to 0/1, then 1/1, then 2/1, then 2/2 then either 2/3 or 3/2.
Probably also include Monkey Apprentices, if unrestricted, to pop those pesky Camo Lead Bloons, if any.
Include a Mortar Tower with X/3 or X/4 to remove Camo status for non-Camo experts to aim at these pests, and also to weaken a little bit of the Bloon Rush structure.
Also try to find good corners for Tack Shooters, especially little convex "bumps" in the path.
Monkey Villages are often part of my strategy, especially if they are in range of influencing Super Monkeys and certain towers that do not have range upgrades of any kind (such as Monkey Apprentices).
Bomb Towers are also very useful, especially in large groups as MOAB Maulers to crush MOAB-class groups.
When Bomb Towers, Ninja Monkeys and Monkey Engineers are restricted, add more Monkey Buccaneers. Add some with Destroyer upgrades, and also add some with the Cannon Ship upgrades.
Enjoying starting off with a Spike Factory at the end of the track, as long as they are at least 1/0 or 1/1.
Notes on Qwertyxp2000 the second's preferences of towersEdit
This is mostly related to the notes of Bloons Monkey City. With the fast amount of cash earning with the long line of stronger and stronger bloons, the game may be much a different experience to what I would've done in the previous Bloons Tower Defense series. Often, I use a largely upgraded tower going solo, though there may be exceptions.
Dart Monkeys I don't use that much, though I may use it at times of Camo problems, combined with Monkey Apprentice or 4/x Dart Monkeys. I sort of treat them as the pawns of the game, even though I do not necessarily start off with them. Co-operation of 2/3+ Dart Monkeys and 4/x Dart Monkeys may be good against up to Ceramic Bloons.
Tack Shooters I also do not use much, though I may use it at times of opportunity of corner space.
Sniper Monkeys I use for ridding of the strongest bloons, but normally not the MOAB-class. There is much of the use of bypassing certain layers of the annoying non-MOAB-class bloons. Most of the time, I use them for a combination of Boomerang Throwers to crack open the ceramic layers out of Ceramic Bloons.
Ninja Monkeys are one of those monkeys that I use to get rid of Camo Bloons, mostly as a replacement to Spike Factories. I often start off with those when Spike Factories remain restricted. Upgrading to 3/2 is what I do to them.
Boomerang Throwers I use much when it is a problem with Regrows. They can strip layers by layers of many bloons, even when there is a nerf to the Bloons Monkey City one (which still works). Either that or I may also use 2/3 Boomerang Throwers as a starter tower.
Bomb Shooters are not my primary tower, but rather my secondary tower. I use these to support against MOAB-class, in the case of MOAB Maulers. I use them in such large packs, though I still don't have much the confidence for ZOMGs. I rarely use this to counter Lead Bloons, as the Monkey Apprentice or the White Hot Spike Factory can counter these sorts of issues.
Monkey Apprentices are an excellent tower that specialises at the removal of Leads and Camos (if upgraded to Monkey Sense), which I am always overaware of (especially Camo Leads). Though they may do mediocre at removing Bloon Rushes, they can easily strip open Leads and reduce those slightly weaker Camo Bloon formations.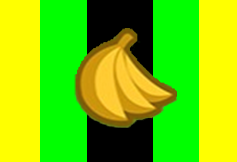 Super Monkeys don't appear to be my biggest fan. Normally, I use other combinations of slightly weaker towers to become stronger than the single Super Monkey. This may be similar to how combinations of two bishops and a knight may be more powerful than a single queen. Super Monkeys may be important in the future, but at the moment, they are not my main priority in the end game, although I do use Robo-Monkeys and Tech Terrors at times. I may use a lot of these in Special Missions with very high budget.
Bloons TD Battles Mobile tips
Edit
Strategies
Edit
Strategies that I tend to enjoy playing include Wizard-Farm strategies in normal arenas, COBRA-Village-Boomer in COBRA-enabled Bananzas, Engineer-Wizard-Super in Play with Fire. For other arena modes, I typically go by my guts.
However, in Card Battles, normal card battles mode typically contains the following: 2/2 Ninja, 2/0 Banana Farm, 3/0 Banana Farm, 4/2 Ray of Doom, 1/1 Dartling, 3/1 Dartling, 1/1 Buccaneer, 2/3 Boomer, 1/3 Ninja, 2/2 Apprentice, 3/0 Apprentice, 0/4 Ground Zero, 2/2 Boomer, 3/0 Boomer, and 0/0 Spike Factory. Most often used defense cards are 2/2 Boomer, 3/0 Boomer, 1/1 Buccaneer. Most often used eco cards are 2/2 Ninja's $55 eco yellows ($1400), 2/3 Boomer's $100 eco greens ($2400), 2/2 Boomer's $40 eco blues ($800), and 0/0 Spike Factory's $40 eco reds ($700). Most often used offensive cards are 3/0 Apprentice's one BFB, and 2/3 Boomer's 200 greens. In Bananza, I swap several weaker towers with Tax Card.
Strengths and weaknesses of towers and their upgrades
Edit
Tower
Strengths
Weaknesses

Lightning Bolt
★Good early-game defender against early rushes

★Relatively cheap but effective bloon poppers up to Rainbow, especially in groups.

★Can be overrun by Ceramics and MOAB-class.

★Somewhat considered expensive during early-game.


Dragon's Breath
★Relatively cheap upgrade ($2600) for what it can do against most weakish bloons, up to many Pinks or few Zebras.
★Can be overrun by many grouped Zebras.

Glaive Lord
★Can pop anything up to Rainbow effectively even when solo.

★Detects Camo.
★Good anti-Regrow tower.

★Terrible Ceramic-popper.

★Relatively expensive for mid-game.
To-Do List
Edit
High Prio
Edit
Upload all MK icons and put to wiki pages
Upload all Hero icons and put to wiki pages
Upload all Hero audio sounds and put to wiki pages
Upload all Instamonkey icons and put to wiki pages
Medium Prio
Edit
Crop out all BTDB Mobile artworks from spritesheet.
Crop out all BTDB Mobile upgrade icons from spritesheet.
Add all Allies to Allies article
Add all Trinkets to Trinkets article
Add all Weapons to Weapons article
BATTD Balance Changes 1.3.3 and so on!
Update Hot Keys for BTDB Steam and BTD6 Steam.
Make a full Permaspike placement guide on all eligible maps (except #Ouch and Muddy Puddles)
Update Race Events (I'm sure my gaming iPhone SE has the screenshot collections)
Make more balance change suggestions
Update userpage to show the hardest maps categorized by map difficulty in BTD6.
Make more userboxes for Race Medals.
Make more userboxes for specific upgrades
Availability schedule
Edit
| Date and time (UTC) | 0:00 | 1:00 | 2:00 | 3:00 | 4:00 | 5:00 | 6:00 | 7:00 | 8:00 | 9:00 | 10:00 | 11:00 | 12:00 | 13:00 | 14:00 | 15:00 | 16:00 | 17:00 | 18:00 | 19:00 | 20:00 | 21:00 | 22:00 | 23:00 |
| --- | --- | --- | --- | --- | --- | --- | --- | --- | --- | --- | --- | --- | --- | --- | --- | --- | --- | --- | --- | --- | --- | --- | --- | --- |
| Sunday | | | | | | | | | | | | | | | | | | | | | | | | |
| Monday | | | | | | | | | | | | | | | | | | | | | | | | |
| Tuesday | | | | | | | | | | | | | | | | | | | | | | | | |
| Wednesday | | | | | | | | | | | | | | | | | | | | | | | | |
| Thursday | | | | | | | | | | | | | | | | | | | | | | | | |
| Friday | | | | | | | | | | | | | | | | | | | | | | | | |
| Saturday | | | | | | | | | | | | | | | | | | | | | | | | |
School days
Edit
| Date and time (UTC) | 0:00 | 1:00 | 2:00 | 3:00 | 4:00 | 5:00 | 6:00 | 7:00 | 8:00 | 9:00 | 10:00 | 11:00 | 12:00 | 13:00 | 14:00 | 15:00 | 16:00 | 17:00 | 18:00 | 19:00 | 20:00 | 21:00 | 22:00 | 23:00 |
| --- | --- | --- | --- | --- | --- | --- | --- | --- | --- | --- | --- | --- | --- | --- | --- | --- | --- | --- | --- | --- | --- | --- | --- | --- |
| Sunday | | | | | | | | | | | | | | | | | | | | | | | | |
| Monday | | | | | | | | | | | | | | | | | | | | | | | | |
| Tuesday | | | | | | | | | | | | | | | | | | | | | | | | |
| Wednesday | | | | | | | | | | | | | | | | | | | | | | | | |
| Thursday | | | | | | | | | | | | | | | | | | | | | | | | |
| Friday | | | | | | | | | | | | | | | | | | | | | | | | |
| Saturday | | | | | | | | | | | | | | | | | | | | | | | | |
Some other stuff
Edit
BATTD feats
Edit
BTD6 feats
Edit
BTD6 CHIMPS Milestones
Edit
BTD6 Steam Awesome First Days
Edit
BTD6 AC Solutions
Edit
BTD6 Big Plane Moments
Edit
Naming Personal BTD6 Monkeys
Edit
Daniel ("Daniel the Dart Monkey" sounds cool)
Jonathan (wanted some kind of old-fashioned name)
Charlie (C4 Charlie)
Kendra (I like how the name fits such personality)
Elsa (coldness, obviously)
George (Curious George)
Boris (just because, running out of names though)
James (James Cook)
Christopher (Christopher Columbus)
Isabelle (ISAB Plane)
Henderson (a tuba player I remember, also starts with "He-")
Martin (Mortar, named after my cello teacher)
Ralph (deep magic, like a deep voice I associate the name with)
Bruce (heroic name)
Suzuki (Japanese, and the name reminds me of the early 2010s when I played a lot of cello)
Andy (sounds nice with Alchemist, and it's like Toy Story boy)
Audrey (Potbelly in MSM sometimes is named "Aubrey")
Bill (Bill Gates)
Ron (my favourite)
Malcolm ("welcome!" and like Malcolm Turnbull)
Eric (Eric the Engineer, like Bob the Builder)
Bloons Monkey City amazing feats
Edit
Amazing feat on Fern at CT
Edit
Bloons Monkey City Mobile feats
Edit
BTD5 Daily Challenges successfully posted
Edit
BTD5 Daily Challenges solutions
Edit
Known Weaknesses of BTD Battles strategies
Edit
BTDB Battles Mobile strategies
Edit
My Own Messups
Edit
Silly Creations and Silly Moments
Edit
Interesting Creations...
Edit
Miscellaneous Photos and Screenshots
Edit
Userboxes
Edit
Bloons Wiki
Edit
| | |
| --- | --- |
| | This user has been a member of Bloons Wiki for 4 years and 11 months. |
| | |
| --- | --- |
| | This user's time zone is UTC+12. His current time is 15:11. |
Bloons ownership stuff
Edit
Game preferences
Edit
Tower preferences (BTD5)
Edit
This user loves the

Monkey Sub

. It is his favorite!
This user loves the

Bloon Trap

. It is his favorite!
Tower preferences (BTD6)
Edit
This user loves the

Alchemist

. It is his favorite!
This user likes the

Druid

.
Bloon preferences
Edit
This user dislikes the

Lead Bloon

. He thinks popping this Bloon is not worth the effort.
This user likes the

MOAB

.
This user likes the

BFB

.
This user likes the

ZOMG

.
This user dislikes the

DDT

. He thinks popping this Bloon is not worth the effort.
This user likes the

BAD

.
This user loves the

Bloonarius

. He enjoys popping them!
This user loves the

Vortex

. He enjoys popping them!
Standard Medals Earned
Edit
Badges valid as of 2nd July 2020
Co-Op Medals Earned
Edit
Badges valid as of 2nd July 2020
Other Bloons TD gameplay stuff
Edit
This user is a proud owner of

Spikes R Us

in Bloons TD 5.
This user is a proud owner of

Pirate Cove

in Bloons TD 5.
Other stuff
Edit
| | |
| --- | --- |
| | This user is male |
This user is a

Mac

gamer.
This user uses

iOS

to browse Bloons Wiki or play Bloons games.
This user uses

Mozilla Firefox

to browse Bloons Wiki and play Bloons games.
| | |
| --- | --- |
| | This user's time zone is UTC+12. His current time is 15:11. |