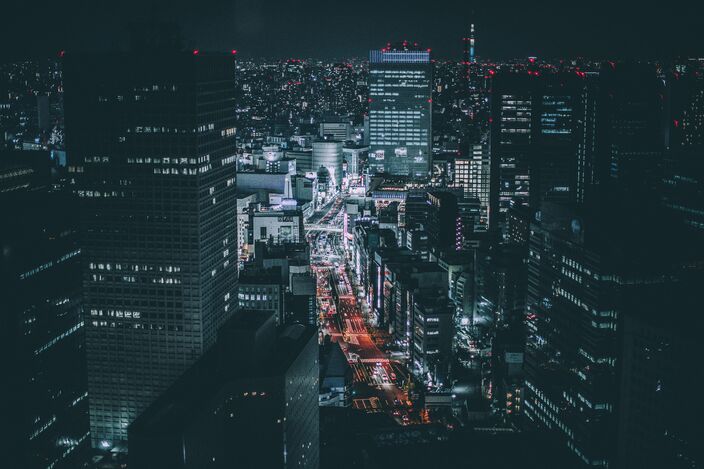 JustLeafy Founder of multiple wikis • Developer • Councilor

ABOUT ME
I am a 17-year-old boy from Lebanon who is passionate about playing video games and editing wikis.
I am also a councilor (I get access to the Community Council, mainly for sending feedback for early features).
I am also a developer, but in my book, that means content moderator on the Fandom Developers Wiki. I have a lot of stylesheets (primarily for modernizing features) there and I also do have dozens of templates available on the Templates Wiki.
I am also the founder of the Pixel Gun Conception Wiki, the Flow Free Wiki and the Let Me Explain Studios Wiki. I also edit a lot and I am a staff on the Pixel Gun Wiki (my starting point on Fandom), the Diep.io Wiki, the SuperMarioLogan Wiki, Wikitubia and the Bloons Conception Wiki.
I have a personal wiki for writing down content and code on my own for fun. The wiki can be found in this link: https://justleafy.fandom.com.
I am active on Discord. My name is JustLeafy#8935 (tag could be different depending on the fact of having Discord Nitro or not).
I have a tendency of planning new ideas to build wikis.
I am looking forward to being a wiki manager when I turn 18.
I natively speak English, French, and Arabic.
QUICK FACTS
ALIASES: Leafy, Adrian

BORN: March 17, 2003 (age 17)

NATIONALITY: Lebanese-American

SPECIES: Human (of course IRL); leafman (fictional)

GENDER:

♂



HEIGHT: 171cm

WEIGHT: 72kg

HAIR COLOR: Black (IRL & fictional)

EYE COLOR: Green (IRL); blue (fictional)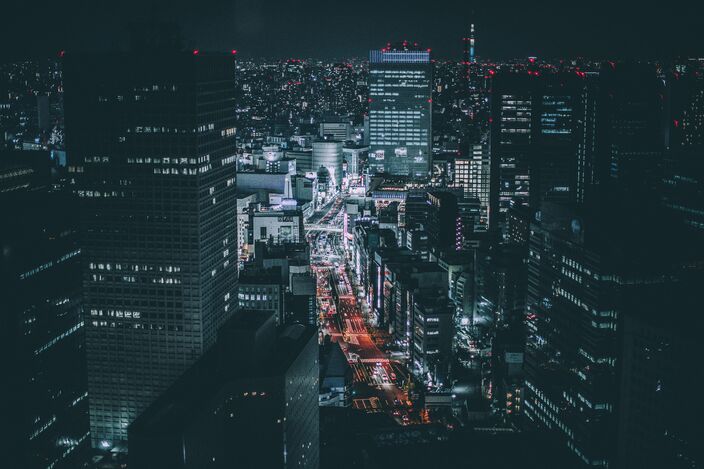 Additional Information

My name is JustLeafy, formerly LeafGaming in Wikia and currently, I am a standard user (not a staff member) in this wiki. I am a decently active user in this wiki. However, I am not extremely active in the bloons games, but of course, I do play them sometimes. Why would I be here if I didn't play them, anyway?
Anyways, welcome to my profile! ( ͡| ͜' ͡| ) If you are interested in reading my profile, then sit back, chillax and go ahead! Note that it isn't currently complete, so you can expect some incomplete sections at this time.
If you got something to ask, just ask your question in my message wall. It can be a question about a bloons game or something (note that I do not know every single aspect and detail about the entire franchise, so don't ask me some questions that not many other people would actually know), or just a fact about me. It will all be fine, but I'd recommend reading at least a part of the policies, or else you may be warned or even blocked by a staff member, if you break the policies.
OPINIONS OF MY GAMES
This describes my full opinion of the games. If you'd rather see a more visual version, see here.
Bloons Series
In my opinion, the first game is easy to accomplish. I do like how a monkey is your character, which will pop the bloons. It is pretty simple and fun. I also like how more installments of this game was made, like this one and this one. It is a good idea if only the original game existed, because that would actually add more fun into it. I do like how user-made levels were created, but I still do wish we can create them, though.
I do hate that in Bloons Player Pack 3, it doesn't show the name of the level, when the level names are considered as the names of the level creators.
I do like Bloons Junior, as well, because it is actually a lot user-friendly compared to the other Bloons Games. I am okay with Bloons Insanity, but I do wish the first few levels were a bit easier, because I'd rather start with ease, than continue with insanity.
I do like the Bloons 2 games a lot, because there are better graphics more levels and more features.
I don't have much else I need to say about them, other than that they are fun games in general.
Bloons TD Series
In general, I do like the games in the BTD series. They usually feel more challenging and fun to me. I especially like Bloons TD 5, because it is the latest version of the normal BTD games (currently), and has more features and contents.
Some BTD games are pretty unique. Take a look at Bloons TD Battles. You can battle people with towers and by sending them bloons. There are even different modes, like Card Battles, that make the game even more unique.
About Bloons Monkey City, that game is unique, too, because there are battles with Boss Bloons, special item obtaining and most importantly, capturing tiles and creating buildings. It may seem like the main purpose of the game, but it is actually quite unique.
I don't have much else I need to say about the BTD games in general. As seen in my infobox, I prefer BTD games over the Bloons ones.
HISTORY
When I was checking a game to play at Friv, I found the icon of Bloons, and decided to play it. At first, I wondered what the game was all about. I liked it and enjoyed playing it, so I decided to play more games similar to Bloons. I have started to play Bloons Tower Defense games, and loved them. I have been playing them on my iPad, and mostly in my PC. Once Bloons Tower Defense 5 released, I played it both in NinjaKiwi and Kongregate.
Some time later, I kept on hearing about Bloons Monkey City, so I decided to play it on Kongregate at June 2016. I introduced myself into the community of the BMC Kongregate chatroom, and asked a lot of questions for help.
One day, the same community did talk about the wiki and added links to the Bloons Wiki. I decided to read a few articles in this wiki, making his first visit in the very wiki. I did make a few contributions, and did help with the admins a bit, for example, updating the slider on the main page, which was outdated for at least like a year or 2 ago.
FACTS ABOUT ME
As found in my user identity box, my birthday is on March 17. One of the bureaucrats, Spike144, has first played Terraria on that day. The conversation can be found here.
Spike144 inspired me to make a FAQ section in my message wall greeting in the Pixel Gun Wiki.
At first, I did some bad edits in here, but now, I am doing much better than that.
I always wanted to play Bloons TD Battles in Kongregate. Unfortunately, it hasn't been released into that site (yet).
My favorite kind of memes are the ones that are pre-2014 (Nyan Cat, Trollface etc.).
I like fried chicken, despite my allergy.
The guy in my profile picture is not a human, it is a leafman.
I invented a meme similar to Lenny which is called Hepi. This is Hepi --> ( ͡| ͜' ͡| )
People think I am either LeafyIsHere, a popular YouTuber who is taken into account as a "cyberbully channel", or a Turkish gaming YouTuber, by the name of LeafGaming.

About the second YouTuber, sometimes, people think that I speaks Turkish, because they thought I am the real Turkish LeafGaming.

My favorite color is green, any shade of green, whether it is light shaded or dark shaded green.
I like upvoting my posts, sometimes.
USERBOXES
Games
This user loves

Bloons 2

. He plays it very often!
Bloons
This user loves the

Red Bloon

. He enjoys popping them!
This user loves the

Blue Bloon

. He enjoys popping them!
This user loves the

Green Bloon

. He enjoys popping them!
This user likes the

MOAB

.
This user likes the

BFB

.
This user dislikes the

ZOMG

. He thinks popping this Bloon is not worth the effort.
This user dislikes the

DDT

. He thinks popping this Bloon is not worth the effort.
Towers
This user dislikes the

Dart Monkey

. He thinks this tower is useless.
This user loves the

Bomb Tower

. It is his favorite!
This user loves the

Ice Tower

. It is his favorite!
This user loves the

Monkey Ace

. It is his favorite!
| | |
| --- | --- |
| | This user dislikes the Monkey Sub. He thinks this tower is useless. |
| | |
| --- | --- |
| | This user likes the COBRA. |
User related
| | |
| --- | --- |
| | This user is male |
| | |
| --- | --- |
| 14 | This user is 14 years old. |
| | |
| --- | --- |
| | This user hates vandalism. |
| | |
| --- | --- |
| | This user joins different wikis. |
| | |
| --- | --- |
| | This user hates profanity |
| | |
| --- | --- |
| | This user uses Google Chrome to browse Bloons Wiki and play Bloons games. |
This user uses

Android

to browse Bloons Wiki or play Bloons games.
This user hates

Bugs

.

X
| | |
| --- | --- |
| | This user's time zone is UTC+3. His current time is 16:48. |
| | |
| --- | --- |
| | This user usually plays Bloons games on Kongretate. |
This user

fights vandals

.
Did you like my userpage?
Thanks for reading my profile!
~Signed JustLeafy ( ͡| ͜' ͡| ) USER WALL 18:50, January 16, 2018 (UTC)
Community content is available under
CC-BY-SA
unless otherwise noted.