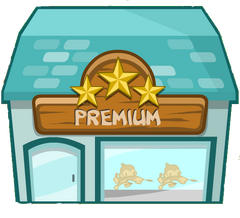 Premium Upgrades
(also called
Deluxe Upgrades
in
BTD5 Deluxe
) are available in
Bloons Tower Defense 5
. They can be purchased with
NK Coins
by clicking the premium store at the Main Menu screen. Once purchased, they can be turned on and off freely from the Premium Store, or before entering a mission.
Since the update on June 28, 2012, some premium upgrades can be bought by Monkey Money before a mission, but then they are used only as a one time upgrade for that mission. Premiums now cost more as a result of that update.
In BTD5 Deluxe, Premium Upgrades can only be bought with Monkey Money, but are always available once bought.
Premium Upgrades
Edit
Note: Premium Upgrades purchased with Monkey Money is only available in BTD 5 only.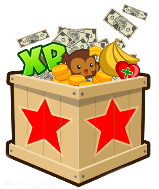 Triple Lives is the only constant (meaning active in every game) Premium Upgrade that can only be purchased with NK Coins in the Premium Store, it effects your life count no matter what mission you are playing.
A Double Monkey Money Event will double the amount of Monkey Money received from purchasing it in the store, meaning you will get $52,000 In Monkey Money from buying the Mountain O' Monkey Monkey Premium Upgrade.
Before the June 28, 2012 Update, Double cash could be purchased on it's own for 95, but now can only be acquired through the Mega Monkey Everything Pack, after it is purchased, the Double Cash tab will appear, showing it's original cost of 95.
Community content is available under
CC-BY-SA
unless otherwise noted.