Welcome

A wiki that anyone can edit.
Founded on June 2009.
Policies & Guidelines Community Page
2,745
Articles
15,495
Photos
228
Videos
854
Blogs
Basic Information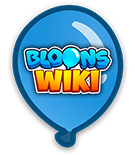 Bloons Wiki is a wiki about Bloons Games & Bloons Tower Defense Games, video game series for phones, tablets, and web browsers developed by
Ninja Kiwi
. Bloons Wiki serves as a resource for players of these games.
Bloons Games
are single-player browser games (flash games) about a monkey that pops balloons (called
bloons
in all series). Many bloons have special powers. The popularity of the original
Bloons
game (or Bloons 1) game has led to sequels, spin-offs, and iPhone/iPad games.
Bloons Tower Defense Games
are games of the tower defense genre, where
towers
are operated by monkeys, and they fight against bloons hordes. Every new Bloons TD sequel introduces a number of new tower types along with their upgrades, new and bigger bloons enemies and also new
tracks
. The latest Bloons TD games, introduce features that aren't commonly found in other tower defense games such as:
Contents
Contributing
If you feel some important page or image is missing, you can create a new page and upload new images. Remember to read through our policies before you contribute. If you would like to share your ideas or suggestions with the Bloons community, you can create a blog post.
If you need any help, then contact our admins.
Did you know...
...that in BTD5 Flash purchasing the Supply Drop upgrade requires a 60-second cooldown before activating it for the first time?
...there is a glitch that allows you to get a hyperspeed Juggernaut?
Submit new facts!
If you see any obsolete or incorrect facts, report it to admins.
Latest News
Create blog post

Bloons Wiki News

Hydra Rocket Pods won with 15 votes. Triple Darts and MOAB Mauler tied second with 13, Robo Monkey 3rd with 11, and Balistic Missle 5th with 9.

Read more >

Seargent Monkey here, the new manager of the wiki's weekly news, and this will be the first since December 30, 2013. The local weather here in Pineapplefort is a calm 75 degrees and sunny, and in Pea…

Read more >

Hello, Anomalous13 here. Yes, I am back! From time to time, redundant questions have piled up regarding the moderation here, especially on how to join the staff team.

As a fellow bureaucrat, I'm going…

Read more >

See more >

(94 total)

Create blog post

Community News

Hello,

I would like to announce a new event called Monkey Race. The event is for 4-8 people. It is a kind of a board game. Each player controls one monkey, and the goal is to be the first person who ge…

Read more >

Hi all,

I would like to improve our User Rank template and display a different icon for different ranks there. I plan to use rank icons from Bloons TD 5 Deluxe, and I have already acquired icons of th…

Read more >

Hello people of the Bloons Wiki, if you have been here for long enough, you would've known we had a collaboration fanfic here, unfortunately, it was removed due to some 'copyright issues'.

Since SW ke…

Read more >

See more >

(14 total)
Chat
Discord
If you see this, your JavaScript might be disabled or DiscordIntegrator plugin isn't working. If the latter, please contact a wiki administrator.
You can also use this invite link:
https://discord.gg/XxKbtKZ
Featured Video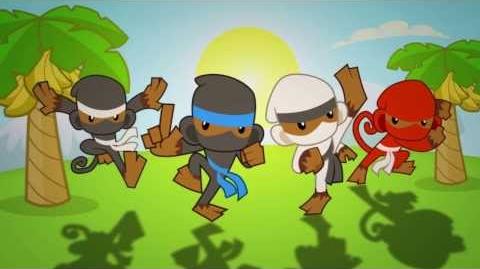 Featured Article
Spiked Balls is the 3rd upgrade of Path 1 for the Spike Factory in BTD6. It is a returning upgrade that corresponds to Spiked Ball Factory in BTD5. Like Spiked Ball Factory, the Spiked Balls upgrade replaces standard spike piles with spiked balls that pop up to 16 bloons per ball, but each spike now deals 2 damage to all bloons, as well as +3 damage to Ceramics and +1 damage to all Fortified Bloons, including MOAB-class with the Fortified property.
It costs $1870 on Easy, $2200 on Medium, $2375 on Hard, and $2640 on Impoppable.
Vote for next month's featured article!
Community Messages
Welcome to Bloons Wiki!
Please read the policies of Bloons Wiki before making any new edits. If you have any issues, suggestions, or questions, please contact an admin.
Community Events
---
Share your favorite Bloons Wiki page on your favorite social network. (How?)
Bloons Wiki would like all images to be categorised accordingly as Category:<<Category Name>> images. Please help by doing so after uploading an image.
Bloons Wiki is in the top 5000 list of wikis rated by Wikia Activity Monitor. Thanks to all our contributors and visitors.
Poll
BTD6 Poll (June 5th 2020)
What is your favorite tower in BTD6?
BTD5 Poll (June 5th 2020)
Which is your favorite game of the BTD5 generation games series?
Community content is available under
CC-BY-SA
unless otherwise noted.