Welcome
A wiki that anyone can edit.
Founded on June 2009.
Policies & Guidelines Community Page
2,963
Articles
16,739
Photos
228
Videos
871
Blogs
Basic Information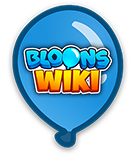 Bloons Wiki is a wiki for everything in the
Bloons
series and the
Bloons TD
series. Developed by New Zealand company
Ninja Kiwi
, the two franchises have been released for smartphones, tablets, web browsers, and computers. Bloons Wiki serves as a resource for players of these games. While there is currently major focus for optimizing
Bloons TD 6
content over the years, Bloons Wiki has wide coverage for information present in all games in the series, collected over the years by new players and veterans alike. Because of the nature of online wikis, there is significant collaboration among fellow players of the entire Bloons community to improve and optimize both overall content coverage and strategy pages.
Games in the
Bloons
series are single-player puzzle games about a monkey that pops balloons (called
bloons
in all series). Many bloons have special powers. The first of the series is the original
Bloons
game, first released as a browser game (Flash game). The popularity of the original
Bloons
game (or Bloons 1) has led to sequels, spin-offs, and mobile games. The concept of
Bloons Tower Defense
had been born from here, spawning as an entirely new spin-off franchise with much greater popularity.
The
Bloons TD
series is a series of tower defense games, taking elements of the original
Bloons
game into a tower defense style. Throughout all games, the main goal is to pop as many bloons with
towers
as possible while preventing the floating bloons from reaching the exit. In these games, most of them are single-player, supported mostly by pre-determined
rounds
. Because of how popular this game series is, a number of additional spin-off games in the series were created.
The first game of the Bloons TD series, Bloons Tower Defense, borrows existing elements of the original Bloons games into a tower defense, starting off with relatively simple game mechanics. Every new Bloons TD sequel introduces a number of new tower types along with their upgrades, new and bigger bloons enemies, as well as new tracks. Difficulty modifiers have been added since the third game of the series, Bloons TD 3. Many additional features have been added since Bloons TD 4, with unlockable towers and upgrades, as well as new game modes and special challenges.
Starting from the release of Bloons TD 5, several spin-off games of the series were released. Online multiplayer gameplay (Bloons TD Battles and the mobile counterpart), building a monkey civilization (Bloons Monkey City and the mobile counterpart), and crossovers with Adventure Time (Bloons Adventure Time TD) are some of the various features present in some of the spin-off series.
In the latest Bloons TD games, it introduce features that aren't commonly found in other tower defense games such as:
The success of the Bloons TD franchise has allowed Bloons TD 6 and Bloons TD 5 Mobile to reach among the top paid games on both the App Store and the Google Play Store. In addition, Ninja Kiwi was later bought by Modern Times Group for $186M USD as a bridge to advancing further plans of increasing the marketing potential for Ninja Kiwi's own games.
Contents
Games
Core Game Mechanics
Contributing
If you feel some important page or image is missing, you can create a new page and upload new images. Remember to read through our policies before you contribute. If you would like to share your ideas or suggestions with the Bloons community, you can visit the blogs page to create your very own blog.
If you need any help with anything related to the wiki, then contact our admins.
Projects Under Construction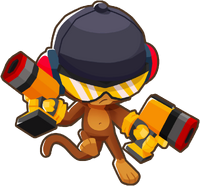 As a gaming wiki, Bloons Wiki actively engages in completing projects that are under construction. Feel free to work on them and send your work to Bloons Wiki. The project list will be updated regularly.
Below a number of long-term projects that Bloons Wiki are actively completing:
Explore more of Bloons Wiki's current projects and past projects here. Feel free to help out.
Did you know...
Submit new facts!
If you see any obsolete or incorrect facts, report it to admins.
Other Resources
We encourage you to join the community's other collections of resources and forums, so be sure to join these pages!
Discord
If you see this, your JavaScript might be disabled or DiscordIntegrator plugin isn't working. If the latter, please contact a wiki administrator.
You can also use this invite link:
https://discord.gg/XxKbtKZ
Featured Video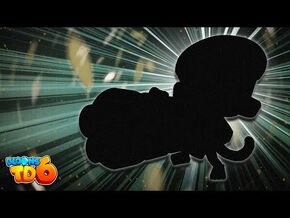 Featured Article
Spiked Balls is the 3rd upgrade of Path 1 for the Spike Factory in BTD6. It is a returning upgrade that corresponds to Spiked Ball Factory in BTD5. Like Spiked Ball Factory, the Spiked Balls upgrade replaces standard spike piles with spiked balls that pop up to 17 bloons per ball, but each spike now deals 2 damage to all bloons, as well as +3 damage to Ceramics and +1 damage to all Fortified Bloons, including MOAB-class with the Fortified property.
It costs $1,955 on Easy, $2,300 on Medium, $2,485 on Hard, and $2,760 on Impoppable.
Vote for next month's featured article!
Community Messages
Welcome to Bloons Wiki!
Please read the policies of Bloons Wiki before making any new edits. If you have any issues, suggestions, or questions, please contact an admin.
Community Events
---
Share your favorite Bloons Wiki page on your favorite social network. (How?)
Bloons Wiki would like all images to be categorised accordingly as Category:<<Category Name>> images. Please help by doing so after uploading an image.
Bloons Wiki is in the top 5000 list of wikis rated by Wikia Activity Monitor. Thanks to all our contributors and visitors.
Latest News
March 11th 2021
Version 24.0 for BTD6 is released! Care to make some balancing acts on the new Intermediate "Balance" map? Sauda the swordmaster is finally here too! Small balance changes across the board too, but nothing too game-defining besides for Race Events.
March 9th 2021
Several days ago, Ninja Kiwi released a teaser for Sauda, a new hero who may come in a future update. You excited for her awesomest swordmastery?
February 2nd 2021
Version 23.0 for BTD6 is released! New Expert Map "Ravine", and various balance changes across the board, especially for balancing the Dartling Gunner's weaker upgrades. Several other upgrades got a few balance changes with heavy attention to crosspathing interaction.
December 3rd 2020
Version 22.0 for BTD6 is released! Ready yourselves for the one tower almost everybody is waiting for: the Dartling Gunner! Alongside the release of the Dartling Gunner is a new Obyn Greenfoot skin, an all-new Custom Challenge system, and two new maps! Merry early Christmas to you all!
November 30th 2020
3 days ago, the Dartling Gunner is officially confirmed to be coming to Bloons TD 6! Bloons Wiki is preparing to update Dartling Gunner content as quick as possible. Make sure to share everything cool about the Dartling to the wiki as soon as possible! Discussions, screenshots, experiences, we welcome them all!
November 22nd 2020
Bloons Wiki has added support for external community resources. Go ahead and utilize these resources, and make Bloons Wiki proud!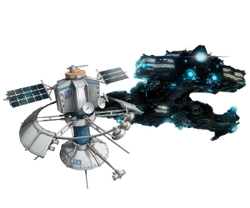 Community content is available under
CC-BY-SA
unless otherwise noted.