Not to be confused with a different Bloons TD mobile game, or the Bloons mobile game.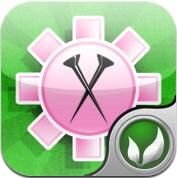 Bloons TD is a downloadable game app available to the iPhone and iPod Touch, via the iTunes App Store. An iPad version and a free "Lite" version of the game also existed. The iPhone/iPod Touch game has received a Silver Award from mobilegamefaqs.com, with an overall review score of 76/100. Despite the name, it is actually a port of Bloons Tower Defense 3.
iTunes Description
[
]
The Monkey is back on iPhone, as the online flash sensation Bloons TD, finally hits the App Store.
It's time, once again to achieve total Bloon popping satisfaction, this time in the form of classic TD. With an army of dart monkeys and a multitude of towers and weapons at your disposal can you pop all the bloons before they escape?

Bloons TD for iPhone / iPod touch features all of your favourite towers and upgrades, including the almight Super Monkey.

Can you battle your way through 50 challenging levels over 15 exciting tracks and unlock all the gold medals to become the TD master?

Fans of the online game and those yet to experience the Bloons TD phenomenon are sure to love this iPhone conversion.
Features:
Lite Version
[
]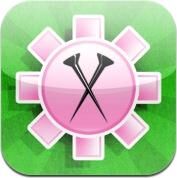 Bloons TD Lite is the free version of Bloons TD. The Lite version only includes track 1 and freeplay mode is disabled.
Trivia
[
]
This app is currently not playable on devices with iOS 11.0 or higher, as both versions are 32-bit apps.