Unreleased information alert!
This article contains information about content that has not yet been released, and is incomplete. Information may not be fully accurate and change rapidly. Please add new content only with references. Fanmade ideas and speculation do not belong on mainspace articles. Consider making a blog for such purposes.

Bloons TD Battles 2 is an upcoming sequel to Bloons TD Battles, scheduled for release later in year 2021.
History
[
]
It was initially revealed on the official Version 24.0 update video for BTD 6 on an iPad owned by Ninja Kiwi (placed on the timestamp 1:45). Sam from Ninja Kiwi made no comment about the game in the update video, however. Ninja Kiwi also had previously stated their possibility of adding a new Bloons game within the next year, as revealed in the March 2021 Ask Me Anything livestream.
On the next day following the video upload, 12th March 2021, Sam from Ninja Kiwi made a response stating they truly are working on Bloons TD Battles 2, although this is the only information they provided besides that they encourage the BTD6 community to "keep an eye on [their] social pages".
On 24th March 2021, upon acquisition by MTG, Ninja Kiwi stated that "...we are pleased to officially announce that Bloons TD Battles 2 will launch later this year."
According to Ninja Kiwi employee JoeyRainstorm, Bloons TD Battles 2 had been in development since sometime in late 2018.
On April 23, 2021, the official Twitter account for BTD Battles 2 was made known to the public, which also shows early development of the BTD Battles 2 logo. The first post has a GIF with the caption "Nothing to see here". The actual creation of the account was November 2019.
On May 13, 2021, the official Ninja Kiwi Games Twitter Page unveiled a new GIF of Gwendolin throwing her Cocktail in the air and catching it. Link.
On May 25, 2021, the official BTD Battles 2 Twitter Page unveiled the steam page and subreddit. Link to Twitter status. Several screenshots and a game description was shown for the Battles 2 page. The screenshots at the time were in-game footage during the pre-alpha stages of the game. The game is planned to be released on Late 2021 according to the Steam page.
On Aug 13, 2021, a trailer was released by Ninja Kiwi on Youtube. [1]
"
Play for free the most dynamic and challenging head to head strategy game available, from the makers of the overwhelmingly positively reviewed Bloons TD 6.

Choose your preferred combination of Monkey Hero and 3 towers, then battle head to head with other players as you build your defenses and send a variety of attacks to outwit or overwhelm your opponent. Progress through a series of rank-balanced arenas through pure skill-based play, then compete against the best players for the top position on the elo ranked seasonal leaderboard. Customize your monkeys, animations, emotes, and Bloon attacks with dozens of cosmetic items to give each victory your signature style.

Key Features:

2 player pure skill based head to head tower defense gameplay
Compete in rank balanced and elo-based matchmaking to be the best player each season
All 22 Monkey Towers including all paths, tier 5s - no towers held back and no paid towers
4 Heroes at launch with more to follow, with Hero Alts including slight gameplay differences
All Bloon types and modifiers for attacks, including Purples, Fortified, DDTs, and BADs
Streamlined gameplay and progression - only Tower and Bloon Boosts and no other powers or arena rules
Dozens of customization options across Monkeys, Heroes, taunts, emotes, victory and defeat animations, Bloon decals, and much more
Built with Streamers and Content Creators in mind

"
~ Bloons TD Battles 2 description on 26th/27th May 2021
On May 26th 2021, the description was corrected such that the number of towers is listed to be 22 instead of 21, meaning all Bloons TD 6 towers as of Version 25.0 will be included in the initial release for Bloons TD Battles 2. Link to subreddit post about it.
On July 5th, the Twitch Page for Battles 2 was created along with the YouTube Section for it. Link
On August 13th, a new Bloons TD Battles 2 Teaser Video was released. The Twitter account also has a new post with the video and has the caption, "The Road To Master Starts Here...", implying that there are different skill level names for players.
On October 22nd, another Bloons TD Battles 2 Video was released. It has the title "The Rules of the Arena." It showed the Arena structure, how long a season last, and detailed how long matches are and how Sudden Death works.
Everything currently known about BTD Battles 2
[
]
Bloons TD Battles 2 was further discussed in Ninja Kiwi's March 2021 AMA livestream and the Steam Page description of Bloons TD Battles 2. Here is the information that was mentioned and/or observed:
BTD Battles 2 will be free to download for everyone.
Heroes from BTD6 will be in BTD Battles 2, however only Gwendolin, Striker Jones, Quincy, and Obyn Greenfoot will be released at launch along with one of each of their skins, now called "Hero Alts" as the skins will have slight differences in gameplay.
The COBRA (or a similar tower) will return in BTD Battles 2 but not as paid tower and not at launch. In the May 28th, 2021 Ninja Kiwi blog, they stated that "Cobra as Battles 1 knows it (as a paid tower) will not be in Battles 2, and no Cobra hero on the horizon for a good long while..."[1].
Card Battles, Club Rooms, and Defense mode will not return to this game.
Powers are absent from the game, besides the Bloon Boost and Tower Boost.[2]
BTD Battles 2 is considered a big project, just like BTD6
There will be 3 paths and 5 tiers, just like in BTD6
BTD Battles 2 will have balancing separate from BTD6 similar to how BTD Battles has separate balancing from BTD5. This means that the same tower in BTD6 might have different costs, stats, etc. in BTD Battles 2.
The D.D.T and B.A.D will be possible to send to your opponent.
The 4th towers will no longer be random and instead the player selects a hero plus three towers as their loadout
Regrow, Camo, and Fortified will all be available to send at players, including Fortified modifiers for Lead, Ceramic, and MOAB-class bloons.
Bloon Decals will be available
The 4 tower categories (Primary, Military, Magic, and Support) is also returning from BTD 6.
Maps are already made for BTD battles 2 (look at the top of the history section)
According to Steam page the game will released late 2021, and will also have a long period of beta testing.
Bloons TD Battles 2 matchmaking will put more weight in the players skill through the ELO based matching making system.
Customization will expand upon both Bloons TD Battles and Bloons TD 6 with Taunts, victory/defeat animation, and more.
Hero Alts are introduced into Bloons TD Battles 2 and it will slightly tweak the performance of the Heroes that each player uses.
Battles 2 will have an original soundtrack composed by

Tim Haywood

.[2]
Games will last till Round 50, or Round 40 like Battle 1's Tournaments system if either player has less lives than the other.
Round 40 introduces Sudden Death, where both player's lives are set to 1. This will last until Round 50. If there is still a tie, no more income will be able to be gained via

Eco

or other external sources, except from selling. In addition, all income sources are autocollected on that round in preparation for these new rules. If Round 50 ends and there is still a tie, the game will end in a draw.
The following information was announced in the May 28th, 2021 blog:
Battles 2 maps will be designed for the game foremost, and not for consistency with BTD6.
The following statement was made in regards to the game being free-to-play: "As we strive to do with all our games, there will be no paywall in Battles 2. We are committed to having no pay to win elements in the game, so there are no pay only towers or upgrades. There will be a "gold" pass that will accelerate XP gain, there will be rewarded ads for similar xp boosts outside the gold pass, and cosmetics will be a large part of each season, which will be gated by XP and MM earned each season but not in a conventional linear battle pass way - it's better! Again, we'll have more to reveal in the coming months!"
The game will run on a season structure.
Battles 2 accounts will be able to be linked between devices.
And subsequent blogs:
According to Ninja Kiwi's August 20th 2021 blog, the game will be available to both Steam and Mobile at launch.
According to Ninja Kiwi's 3rd September 2021 blog, there has been some balance acts for what special abilities in BTDB2 require initial cooldowns and which ones do not. In addition, they have stated that more refinements throughout the game are in progress but there is at the time no planned release date.
Revealed in other sources:
Not confirmed
[
]
Professor Evil Challenges are still unknown
Banana Farmers, pontoons, portable pools, tech bots, energizing totems have not been confirmed if they will return
Private Battle matches could still return
Challenge Browsers may return for players to compete with restrictions and rules
All the Battle Arenas present in Bloons TD Battles Mobile will likely return, judging from the teaser shown here.
Gallery
[
]
Trivia
[
]
According to Ninja Kiwi's 19th March 2021 blog, balance changes made in Battles 2 will be separate from those in Bloons TD 6.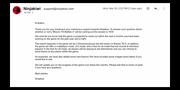 A few fake emails have been circulating around. It has been seen on Boltrix's April Fool's 2020 video. The following year, Junior Monkey's video also gained traction on various Discord servers and the BTD6 subreddit.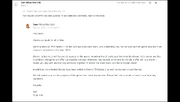 The official Twitter page of Bloons TD Battles 2 is considered legitimate because the official Twitter account of Ninja Kiwi follows it.
According to Ninja Kiwi's 30th July 2021 blog, Battles was undergoing internal testing at the time.
References
[
]
External links
[
]
List of Bloons TD games
Flash Games
Computer Games
Mobile Games
Console/Handheld Games
Upcoming Games

Bloons TD Battles 2